Hello ladies, did you miss me?
We are going through some changes here at SIS and because of that I had to leave my dear Club aside a bit. But that doesn't mean that it's over, we're working to bring the best to you!
I'm back today for a very good reason: our cupcake. No, not Tobias, ladies, Sam Roland Heughan.
As you all know by now, SIS is doing a whole week on him in celebration of his 38th birthday. So, to be fair, our club will talk about things related to Mr Heughan and/or that he enjoys.
But first we are gonna to start with our…
TEA TIME!!
While we read about Sam's likes, let's savour  Tea Pigs Loquorice and Mint tea – known for releasing symptoms of stress and one of Sam's favourite teas, as he said it himself!
Tea ready? Comfortable? Pen and paper in hand? So enjoy our post today.
Let's start with the most successful Sci-Fi TV series.
Doctor Who has been produced and broadcast since 1963. The series shows the adventures of Doctor, a Time Lord, alien from the planet Gallifrey, who explores the universe in his time machine whose outer appearance resembles a 1963 London police booth .
But why?
Thanks to one episode of this show, James Alexander Malcom Mackenzie Fraser was born.
Diana Gabaldon wanted to learn to write novels and her publisher friend suggested starting with science fiction. She accepted the suggestion and started the project. It was at a random moment that she watched an episode of Dr Who where actor Frazer Hines plays a highlander James Robert McCrimmon, born in 1724.
The idea of a time-traveling highlander in a kilt never left her head, and that's how the name came up: James Fraser, changing only the Z for an S.
In this video, you can check out some of his performances on Dr. Who including the role that made him very known to us.
Batman
Returning to Sam Roland Heughan. It is well-known that our chocolate-coated carrot cake greatly appreciates DC's most beloved character (at least for me): Batman.
He even played Bruce Wayne in Batman Live, which actually came to Brazil!
If you are interested in the comic book world, I would recommend you  my favorite Arch of Batman: The Dark Knight by Frank Miller.
In fact, it was this story, along with Allan Moore's Deadly Joke, that inspired Christopher Nolan's trilogy on Batman.
In case you haven't already watched them, please write down on your list, as they are incredible movies, especially the second, called The Dark Knight (yes, same as the comic).
In Batman: The Animated Series, the Joker's voice is done by Mark Hammil (also known as Luke Skywalker, from Star Wars).
There's also Gotham series, which is taking some interesting turns in its fourth season.
What is your favorite arch in the comics or your favorite Batman movie?
We'll chat a bit now about series and movies Sam has said he likes.
The first one on the list and one that I'm also a big fan… See Sam, we have a lot in common, can we be friends?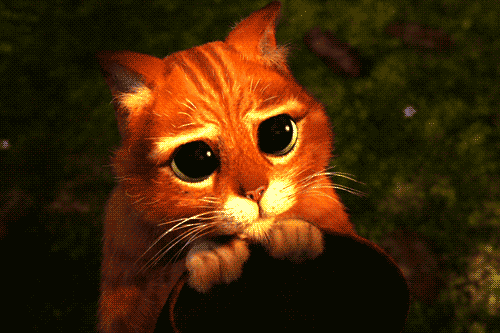 If you've spent more than 10 minutes on the internet for the past 7 years, you've heard of Game Of Thrones. This is a fantasy show and has a medieval background, although the political attitudes of some characters look like several things we see today …
We're not talking about that here.

GOT is based on the books by George R.R. Martin – The Ice and Fire Chronicles (which I highly recommend if you want to adventure into that style). I'm a big fan, but as the series is taking a slightly different turn from the books – although we know the endings will be the same – I'll treat both as different products here.

Particularly, I like the series because if we are going to wait for Uncle Martin to finish writing the books, we will start to have gray hair and nobody here has Melisandre's youth formula.

The author and DG are friends, which explains a lot … I will not say why because of spoilers. Let's just say that both have a very peculiar taste in types of violence ...
Anyway…

Sam auditioned for various roles. Unfortunately, he didn't get cast for Game of Thrones, which is a shame as he is a big fan of the series. Tobias has a role in GOT, which I can not describe to you for reasons of: YES, SPOILER.
We take Spoilers very seriously in this show, and to not lose a friend, I will not extend the subject much because of…? Yes, SPOILERS.
Stranger Things
Sam is such a fan and was very happy to meet Millie Bobby Brown, one of the actresses in the series. On twitter we can see several of his references on the subject.
It takes place in the 80's and is super nostalgic even for those born after that decade – like me, who was born in the 90s – but if you are a person that loves everything that involves these incredible years, you will love this too.
Mystery, adventure, suspense, supernatural, kids (in the best style of The Goonies and Count on Me) and much more, are some of the things you can watch in this series so loved by the birthday boy.
Be sure to watch or rewatch it due to the hype that Stranger Things has caused since 2016.
I don't want to ruin your experience, so I cannot give you too many details. Just watch it!
And away we go to the last series of the day, as if you weren't already with a full list of indications from this beloved club …
Mr. Robot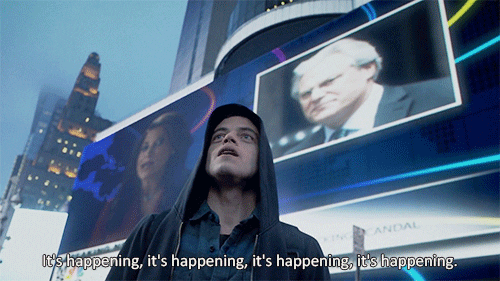 This show is incredible. Impossible not to get hooked, especially if you like "science fiction". It's a story about a computer programmer, a hacker in his spare time, who uses the information to do good things.
It makes a interesting criticism about our society, the way we see the world and what kind of consumers we are!
Even though there are lots of computer and technical terms, you do not get lost and it's all explained in a very natural and intuitive way.
If none of this interested you, watch only for Rami Malek's acting, which is awesome and wins you right from the start!
Bônus
I couldn't leave without quoting my favorite book and which coincidentally inspired Sam's name, The Lord of the Rings by J. R. R. Tolkien, one of the most important and influential works of the twentieth century.

I will not dwell on this subject, because we will talk a lot about Tolkien in the next posts. But I'll say it's a charming, playful and incredible universe that teaches us a lot about life, the world and everything that involves it.
If you do not like long books … like DG's ones … I recommend watching the trilogy, they are very short, only 3 hours each. Calm down. I promise you won't see the time go by, because the story is amazing and there's this passionate moment here:
Now that you have enough material until Harry's next birthday, I'll say goodbye with much love. See you on the next post!

Arrivederci!
#PayMyTherapy
#PayMyCaipirinha
#TheTobiasClub